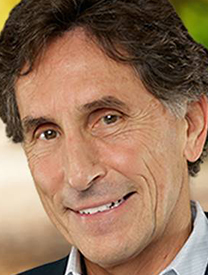 'Serial entrepreneur and venture capitalist: prospectives from both sides of the fence'
Thursday, Mar. 9, 2017, 5-6 p.m.
Sandford Fleming, room 1105
Abstract: Dennis will share anecdotes and lessons learnt in a career that started as a chartered accountant and culminating today as a angel investor. He will relate challenges and hurdles as a serial entrepreneur that go back to pre-venture capital being available and his experiences in pioneering technology companies. As a passionate entrepreneur that's always learning. He enjoys sharing stories of success and failures, having been on both sides of the fence as a serial entrepreneur, raising much needed funds, investing as a venture capitalist and now mentoring/investing an angel investor.

Bio: Dennis Bennie is a pioneer and innovator in the Canadian technology industry. Over the past 30 years he has co-founded several companies including, Mission Electronics, Ingram Micro Canada, Delrina Technology (NASD:DENAF), Delano Technology (NASD: DTEC), Appinions and Newtopia. He has managed venture capital funds under the XDL Capital Group which have invested in over 60 technology startups since 1996.
In 1988 he co-founded and was CEO of Delrina Technology, listed on TSX and NASDAQ until it was acquired by Symantec in 1995. He then formed XDL Venture Capital Group which raised a total of $180m in venture capital funds. XDL Capital Group continues to actively invests using personal funds in early stage opportunities. Current investments include: Nuco, Nymi, Linkett, Edsby, Vouchr and Mill St Brewery.
Mr. Bennie is one of the founders of Creative Destruction Lab, and regularly serves on various charitable boards. He qualified as a Chartered Accountant in 1975 graduating from University of Witwatersrand.
His most important role is being a grandfather, father and husband.
Check-In Attendees
Engineering Entrepreneurship Series: Dennis Bennie
Mar 09, 2017 @ 17:00
0

Attending Event


Yes, I will attend

0

Maybe


Not sure I will attend

0

Not Attending


No, I will not attend