'Bachelors, Masters, PhD, Start-ups, and the birth of MedChart'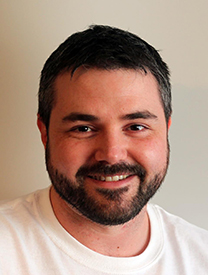 Abstract: James will share his experience on founding MedChart while obtaining a Master's at the University of Toronto. He will recount his journey from identifying a solution to a simple problem to raising $1M and building a viable business. He will discuss serial entrepreneurship, his experience trying to find the right idea and the right team, and leveraging the rich University of Toronto and Toronto start-up scene to launch your idea.
Bio: James is a leader, life-long-learner, and is passionate about entrepreneurship. His journey started when he co-founded a family business with his father in 2003 and earned his Red Seal license in carpentry. He owned and operated the company until 2009 when he decided to pursue Engineering Science at the University of Toronto. In 2013, James graduated with honours and a certificate in Engineering Business while also serving on Governing Council and its sub-committees. In early 2016 he obtained the M.A.Sc. in Electrical and Computer Engineering and was awarded the NSERC PGS-D scholarship to pursue his Ph.D. at U of T.
James' pursuit of entrepreneurship has led him to found and co-found three companies during his time at the University of Toronto: Covalent Construction (2009), Devra Sports (2010) and MedChart in 2015 with Derrick Chow. He was motivated to found MedChart after experiencing the pain of trying to get medical records to assist in coordinating care for a dying family member in 2013. As CEO, he has successfully led MedChart to win top prizes from the Entrepreneurship Hatchery and Start@UTIAS accelerators in 2015 and receive $1M in investment and in-kind contributions to seed his start-up. James believes that there is a true demand for easy access to personal medical records and approaches each day with an entrepreneurial spirit seeking "problems" to be solved.
Check-In Attendees
Engineering Entrepreneurship Series: James Bateman
Oct 27, 2016 @ 17:00
3

Attending Event


Yes, I will attend

0

Maybe


Not sure I will attend

0

Not Attending


No, I will not attend