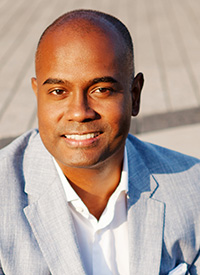 Wednesday, March 16, 2016, 5-6 p.m.
Bahen Centre for Information Technology, room 1210
Abstract: Wholesale electricity markets have undergone a recent period of deregulation and granularization starting in the late 90s, leading to today where financial power contracts are traded in a number of regional nodal electricity markets. This talk highlights the role and growth of financial participants—including Northstar Trading which was founded by the speaker two years ago—in these emergent markets.
Bio: Bahi Kandavel founded Northstar Trading and is currently performing the role of Trading Director. Previously, Bahi was trading short term financial power at Cobalt Capital Management. Bahi was the former Head Trader at Jump Power, the power trading unit of Jump Trading. Prior to launching Jump Power, Bahi was a Senior Energy Trading Associate at DC Energy, a leading power marketer in the metropolitan Washington DC area, and an Associate at Northwater Capital, a multi-billion dollar Toronto-based fund of hedge funds. Bahi is a CFA Charterholder, holds a Master's in Mathematical Finance, a BASc in Engineering Science from the University of Toronto, and PhD in Finance at the EDHEC-Risk Institute.
Check-In Attendees
Engineering Entrepreneurship Series – "'Quantitative Strategies in Electricity Markets: The Northstar Trading Story'" By Bahi Kandavel
Mar 16, 2016 @ 17:00
0

Attending Event


Yes, I will attend

0

Maybe


Not sure I will attend

0

Not Attending


No, I will not attend