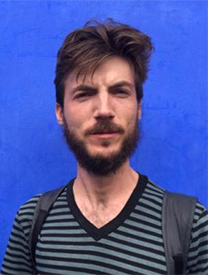 'Whirlscape, from U of T to Real Company'
Abstract: Xavier will talk about the story of Whirlscape, whose first product the Minuum Keyboard started as Master's research at the University of Toronto before going viral on Indiegogo. Since then, Whirlscape has gone to the Y-Combinator in the Valley and come back, has shipped over a million (virtual) keyboards, has raised investment and most recently launched its second product, Dango, which uses neural networks to predict emoji, stickers and GIFs.
Bio: Xavier did his undergraduate in Engineering Science at U of T (and attended the Engineering Entrepreneurship Series as an audience member). He did part of an MSc in computer vision before co-founding Whirlscape. At Whirlscape he wears many hats but his favourite hat is that of the algorithm designer, making complex data-driven NLP apps run in real-time on-device.
Check-In Attendees
Engineering Entrepreneurship Series: Xavier Snelgrove
Sep 28, 2016 @ 17:00
2

Attending Event


Yes, I will attend

1

Maybe


Not sure I will attend

0

Not Attending


No, I will not attend