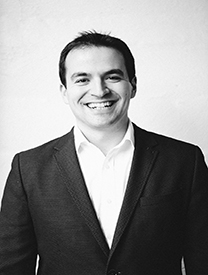 'From Toronto to San Francisco'
Abstract: Yuri will discuss transitioning from undergrad to start-up founder, building his business, raising multiple rounds of financing from top institutional investors, as well as the decisions that led him to stay in the Bay Area. Yuri will also discuss his experience going through Y-Combinator, and answer any questions students may have about applying.
Bio: Yuri Sagalov is a EngSci 0T8+PEY grad. After starting his MASc in the ECE department, Yuri took a leave of absence to start AeroFS in 2010. Yuri is a part-time partner at Y-Combinator, the acclaimed Silicon Valley accelerator whose notable alumni include Reddit, Dropbox, AirBnB, and Stripe.
Check-In Attendees
Engineering Entrepreneurship Series: Yuri Sagalov
Sep 15, 2016 @ 17:00
1

Attending Event


Yes, I will attend

0

Maybe


Not sure I will attend

0

Not Attending


No, I will not attend