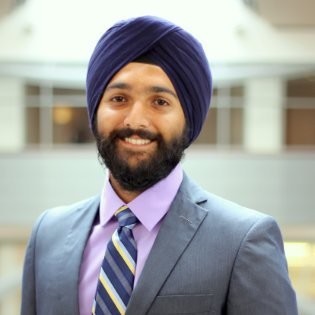 Trexo Robotics builds robotic devices to help children with disabilities learn to walk.
Manmeet Maggu started the company when he found out that his nephew has Cerebral Palsy and is unable to walk. Instead of waiting for the future to happen, he decided to build the future he wanted to see and made the first-ever robotic device that helps children walk at home every day, in many cases for the first time in their lives.
Trexos are now being used by top hospitals and customers all over North America.
Join us on September 20 to hear about Manmeet's startup journey and learn startup lessons on following your passion.
Register here to attend in person (Myhal 370) or online.
* * * * *
Join us every Tuesday at noon to learn from Hatchery Alumni how they grew from campus classrooms to their very own C-Suites.
Tuesdays: September 20 – November 15, 2022
Time: 12:00 PM
Location: MY370 – Myhal Centre, 55 St George St, Room 370
Fall 2022 Speaker Schedule:
Tue. Sep. 20 – Manmeet Maggu, Trexo Robotics (Hatchery 2016)
Tue. Sep. 27 – Rahul Goel, Pheedloop (Hatchery 2015), Mango Moon (2017), NordSpace (2022)
Tue. Oct. 4 – Tom Leung, BenchSci (Hatchery 2014)
Tue. Oct. 11 – Nikola Kostic, Aeroflux (Hatchery 2019)
Tue. Oct. 18 – Vik Pandit, Phycus Biotechnologies Inc (Hatchery 2017)
Tue. Oct. 25 – James Bateman, MedChart (Hatchery 2014), Marble (2022)
Tue. Nov. 1 – Zaid Atto, Xpan Medical (Hatchery 2017)
Tue. Nov. 8 – Reading Week
Tue. Nov. 15 – Mina Mitry, Kepler Communications (Hatchery 2015)