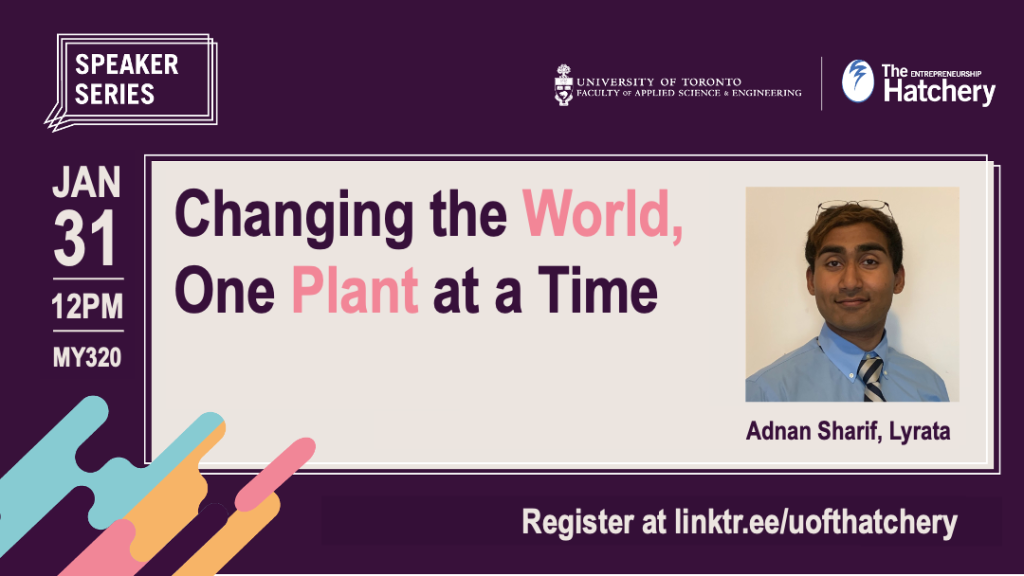 Meet team Lyrata, inventor of engineered soil for hydroponics. Their aim is to change the future of indoor agriculture one plant substrate at a time and make indoor agriculture more sustainable.
Join us to hear how Adnan Sharif and his team are developing their startup in The Entrepreneurship Hatchery at the University of Toronto.
Register here to attend in person (Myhal 320) or online.
* * * * *
Join us every Tuesday at noon to learn from Hatchery Alumni how they grew from campus classrooms to their very own C-Suites.
Tuesdays: January 17 – March 14, 2023
Time: 12:00 PM
Location: MY370 – Myhal Centre, 55 St George St, Room 370