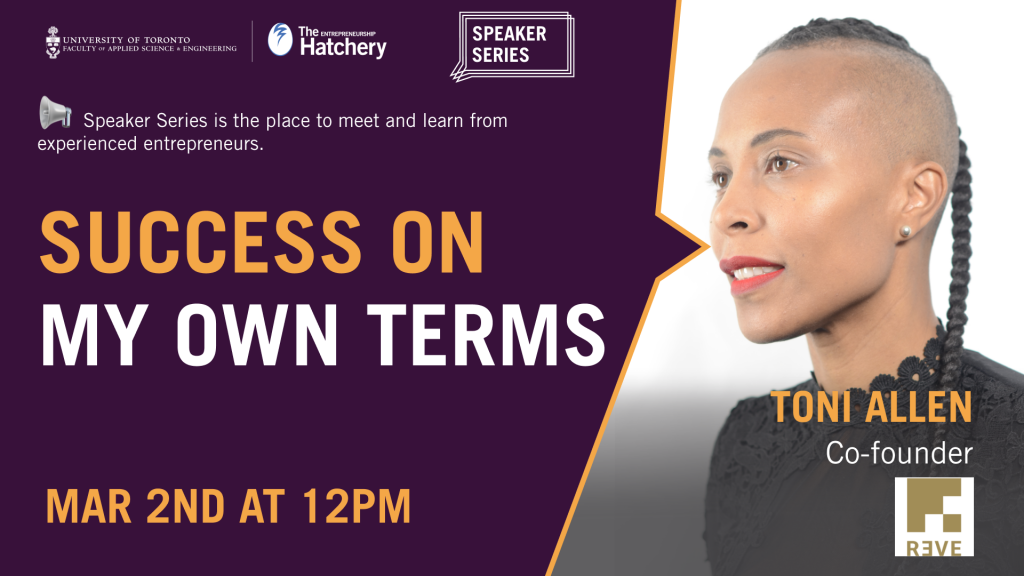 With 15+ years of experience, Toni has worked with organizations to help them create and improve their products and services, and market them to the right Audience.
As a co-founder of R3VE, a digital Design agency, Toni has been able to work with business owners, directors and C-level clients to help them understand and achieve the tangible benefits that digital innovation will have on their unique business cases; from concepts to real-world applications.
She has worked across verticals including Healthcare (Neuroscience and Cardiac Rhythm Medical Devices, Consumer Packaged Goods and Financial Services (Retail Banking), with companies such as Medtronic, Boston Scientific, NeuroPro, McCain Foods and Scotiabank.
Toni's experience is global and she has serviced specific markets including Canada, USA, Switzerland, Hong Kong, Latin America and the Caribbean. She obtained an MBA from Imperial College (University of London) with a concentration in customer focused strategy.
Toni is also the Program Coordinator and a Part-Time Professor of Design Management, George Brown School of Design. In her free time, she contributes visual design and photography to Coachouse Music, volunteers as a mentor at The Entrepreneurship Hatchery, serves on the Board of Directors for The Boulevard Club as well as on the Board on Storefront Humber (an organization that provides services for seniors and adults with disabilities).