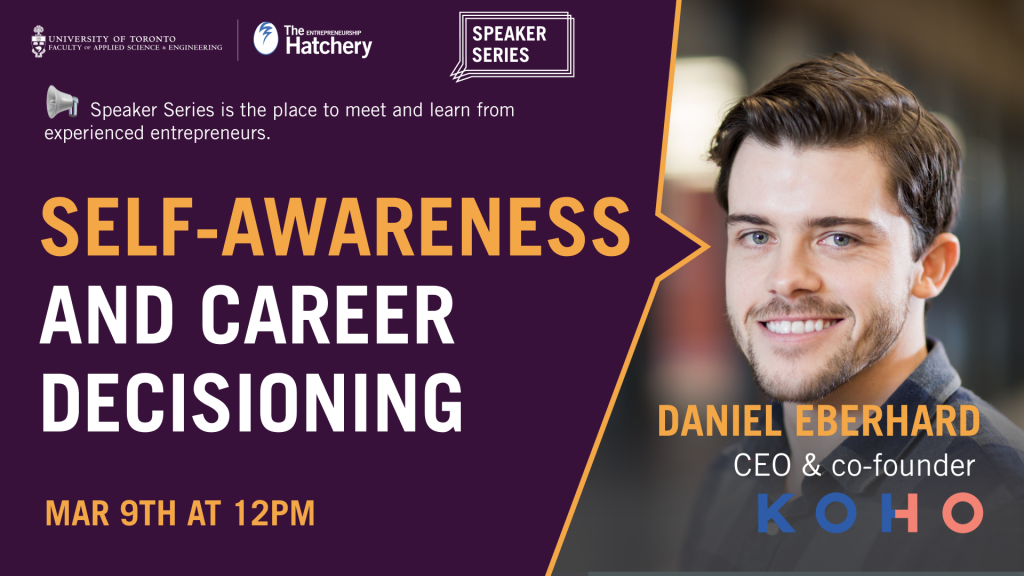 Daniel Eberhard has built his career as an entrepreneur by finding ways to create scalable  mission-driven companies.
In 2010, he co-founded Kineticor Renewables, a wind energy company which developed $50M dollars in wind projects. The company was acquired by Algonquin Power (AQN:TSX) in 2011.
After the sale, Daniel travelled throughout Europe and saw firsthand the differences in the European banking system compared to Canada's. The experience inspired him to take a deeper look into Canada's flawed banking system. In 2014, he founded KOHO Financial, Canada's first challenger bank which looks to tackle the inequalities created by Canada's banking oligopoly.
Daniel was also named Baystreet Bull's Top 30 under 30, along with KOHO receiving the NASDAQ award for Best FinTech Company.